European Athlete Recruitment
First-class European athletes
We provide access to first-class athletes from Germany, Austria and all across Europe, who will make a strong impact on your university and team, athletically, academically and on a personal level.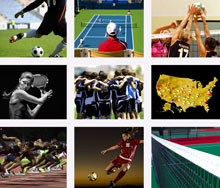 European top performers
We help you find the right European athlete for you team. Through active scouting, recruiting and referrals we are connected with the top performing athletes in various sports in Germany, Austria and across Europe
Thorough understanding
We have a thorough understanding of the the NCAA, NAIA and NJCAA athletic level as well as academic requirements and rules. We are fully compliant with NCAA, NAIA and NJCAA regulations, and specifically fulfill all requirement as per NCAA Bylaw 12.3.3.1.
Long-term partner
Before passing on an athlete's profile to you we have a close look at your team and will give you access to athletes who we believe will make a strong impact on your team for the long term.
Thorough assessment
We thoroughly assess all athletes and provide a professional, objective overview of an athlete's past performance, current condition and future potential.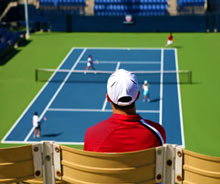 Expertise
Based on our own athletic background, cooperations with coaches across Europe and our understanding of the local leagues and rankings across Europe, we can give you a clear picture of an athlete's abilities. We only pass on information for athletes who we would want to recruit for our own team, making sure that an athlete is not only the right fit for your team athletically and academically but that her or she also bring the right attitude and motivation to have a successful experience at your university.
Get an overview
To get a clear overview of an athlete's suitability for your team we give you access to our database where you can get a clear overview of each athlete we recommend to you, including athletic achievements, rankings as well as a pictures and videos.